Explore elegant and fine Italian-made Custom Tuxedos for every occasion.
Tailored Italian Custom Tuxedos
Italian Custom Tuxedo Suits in Dubai
Made to fit according to your body-type with quality suit making fabric, our Italian made suits are just the right mix of luxury, style and tradition.Bespoke label is a complete and  authentic Tailoring experience.

Our suits and shirts are crafted by the true Artisans of Napoli, Italy who still follows the centuries-Old tailoring techniques to create the finest well-fitted garments.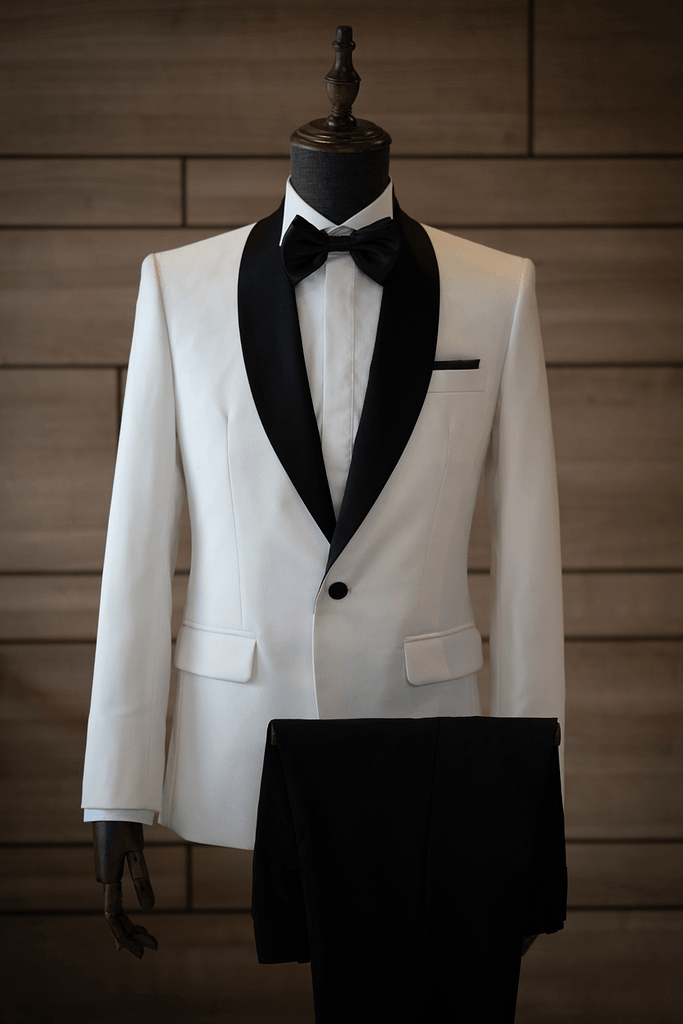 Your Journey towards the right Italian made tuxedo in Dubai

Our collection of Italian made tuxedos includes a wide range of styles to suit any occasion, from classic black tie affairs to modern weddings and galas. We offer a variety of fabrics, from sumptuous wool to lightweight linen and silk, as well as a range of colors and patterns, from traditional black and white to bold shades and textures.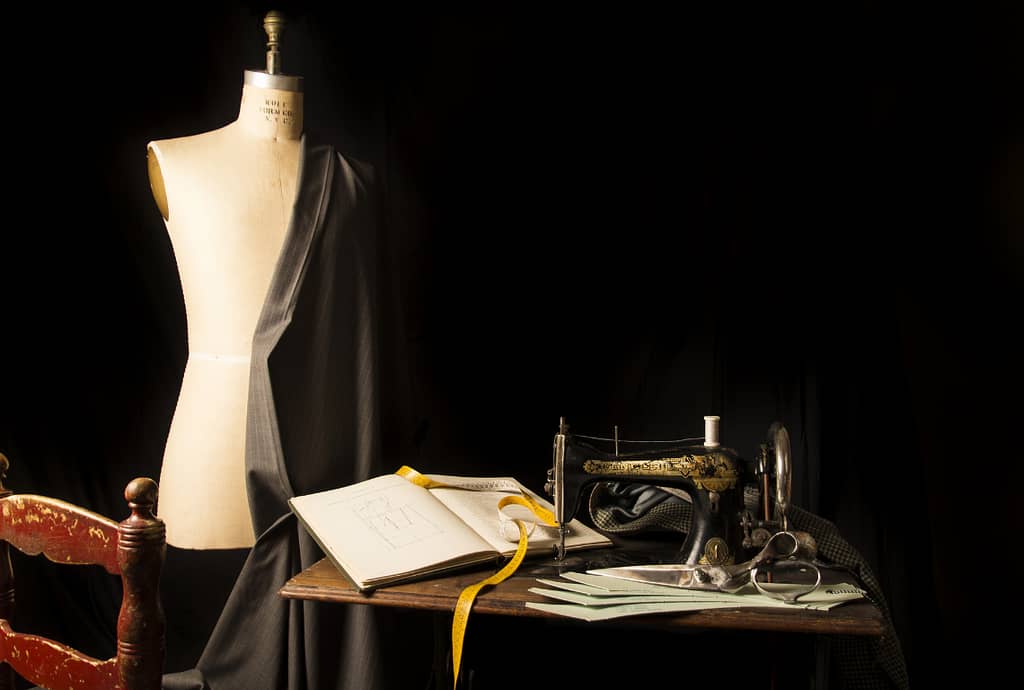 Officina Italiana offers a range of tuxedo styles, from timeless classics to contemporary interpretations.
Our commitment to perfection means that every tuxedo we create is tailored to your exact measurements, ensuring a flawless fit.
Select the buttons, linings, and vents that complement your style, and decide on pocket styles to add a unique touch to your tuxedo.
Worthiest Fabrics, Fit and Finish
We work with Selected & Exclusive Fabrics Mills to Ensure the delivery of the finest quality garments
Significance of Italian Tuxedo for occasions
Tuxedos are an essential part of any formal occasion and are often required dress code for events such as weddings, galas, and black-tie affairs. They are a timeless classic that never goes out of style and offer a sophisticated and elegant look that is perfect for any special occasion.

The reason why tuxedos are needed is because they add a sense of formality and glamour to an event. They are considered to be the pinnacle of formal wear, and are designed to make the wearer look their very best. A well-fitted tuxedo can make you feel confident and distinguished, giving you an air of sophistication and refinement that is hard to match.


We bring you the finest collection of high-quality dress shirts that are designed to elevate your style with timeless elegance. Each shirt in our collection is carefully crafted by skilled artisans using premium quality materials and traditional techniques that have been passed down from generation to generation.

We take pride in the attention to detail that goes into every aspect of our shirts, from the intricate stitching to the luxurious fabrics. Whether you're looking for a classic white dress shirt or something with a bit more personality, we have a wide range of styles to choose from. Our shirts are perfect for any occasion, whether you're dressing up for a formal event or looking to add a touch of sophistication to your everyday wardrobe.
A luxurious experience begins with the very first appointment accompanied by a custom clothier at our design studio. Reinvent your style, your wardrobe needs, and allow us to convoy through arete fabrics, selections and apparel combinations for you to choose details that will go into your custom suit.
Visit our Flagship Store in DIFC
Book a Home/Office Visit with our Style Consultant
Book a Virtual Consulting Session
Welcoming you with pleasure and grace at Gate Avenue at DIFC.  Let's catch up on a reviving cup of coffee to discuss your tastes and preferences with our expert stylists. Your visit to our elegant, comfortable, and stylish store is humbly awaited to choose the right fit and fabric for your next custom order.
Boutique No.004, Zone A, Gate Avenue, DIFC Gate District No. 4 Entrance – DIFC – Dubai – United Arab Emirates